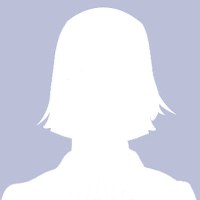 0 Years of Experience
Female, 31 Years

Member Since: Apr, 2021
Last Login: 19 Apr, 2021
Teaches online: No
Online Teaching Experience: Yrs
Teaches at student's home: No
Location: Nagai E St, Thenpathi, Sirkali, Tamil Nadu 609110, India
Can Travel (upto): 5 KM
Medium of Instruction:
Teaches Board:

Prefered Location:
Pgt chemistry
Hii, I am Ila arora ( pgt chemistry) having experience of 7 years in cbse schools. Chemistry teaching is my passion. I try to make it more more interesting .
Teaches:
| Academic | Chemistry | Grade 9 to Grade 12 | |
| --- | --- | --- | --- |
| Academic | Chemistry | Grade 9 to Grade 12 | |
Experience:
Education:
Guru Jambheshwar University of Science & Technology, M. Sc. ( Chemistry) , (Jul 2011 to May 2013)
Fee details:
INR ( to )/Month
Available Time Slots: