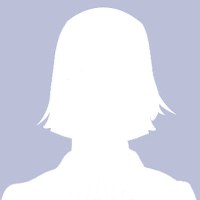 0 Years of Experience
Female, 22 Years

Member Since: Nov, 2022
Last Login: 10 Nov, 2022
Teaches online: No
Online Teaching Experience: Yrs
Teaches at student's home: No
Teaches at tutors's place: Yes
Location: Greater Noida, Uttar Pradesh, India
Can Travel (upto): 5 KM
Medium of Instruction:
Teaches Board:

Prefered Location:
Expert in Biology
I love to teach. I have 4 year experience as a teacher of Biology science. Most of the time students feel biology is a boring subject or its a ratta wala subject but it's wrong if you learn it with a tricks and interesting method then I promise you will definitely gone love this subject. My personal opinion said that biology is a easiest subject and a scoring subject.
Teaches:
Experience:
Education:
Fee details:
INR (4000 to 6000)/Month
Available Time Slots: