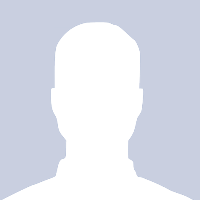 5 Years of Experience
Male, 21 Years

Member Since: Apr, 2023
Last Login: 08 May, 2023
Teaches online: Yes
Online Teaching Experience: 5 Yrs
Teaches at student's home: Yes
Teaches at tutors's place: Yes
Location: Aditya Mega City Alleyway, Aditya Mega City, Vaibhav Khand, Indirapuram, Ghaziabad, Uttar Pradesh, India
Can Travel (upto): 5 KM
Medium of Instruction: Hindi,English,
Teaches Board: CBSE,

Prefered Location:
The way I teach is very unique.. 14+ thousands loved my already.
Surya Bhaiya who is Indirapuram Best Teacher for CBSE Students from 2019. His Educational degree is M.Sc! Key Features 1) Tought by Projector 2) Class Notes + Practice sheet + Test - printed Booklet 3) Best and easy explanation with live examples 4) 4yrs experience with Great students who have successful now many fields.
Teaches:
Experience:
5 Years + Experience with CBSE Academy Plus, Co- Founder & Educator, (Jun 2019 to May 2023)
Education:
Surya Bhaiya - Indirapuram Best Teacher, M.Sc in Maths, (Jun 2019 to Jun 2022)
Fee details:
INR (10000 to 12000)/Month
Variables
Available Time Slots: