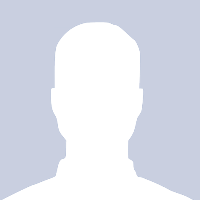 10 Years of Experience
Male, 38 Years

Member Since: Mar, 2021
Last Login: 30 Mar, 2021
Teaches online: Yes
Online Teaching Experience: 1 Yrs
Teaches at student's home: Yes
Teaches at tutors's place: No
Location: Internal Capetown Society Rd, Supertech Capetown, Sector 74, Noida, Uttar Pradesh, India
Can Travel (upto): 5 KM
Medium of Instruction: Hindi,English,
Teaches Board: CBSE,ICSE,UP Board,IB Board,

Prefered Location:
Dedicated & Concept based approach. Simplified teaching for best results.
Motivated & passionate for the noble job of teaching. Have a teaching experience of around 10 years in different cities. My major subjects include English, Business & Management, Physics and other theory subjects.
Teaches:
Experience:
Education:
KDKCE, Nagpur, BE Electronics, (Apr 2003 to Jun 2007)
Fee details:
INR (400 to 1000)/Hour
Depending on the classes/month and the subjects selected.
Available Time Slots: