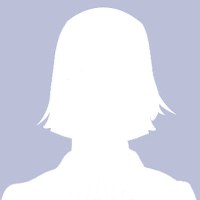 1 Years of Experience
Female, 21 Years

Member Since: May, 2021
Last Login: 06 Jun, 2021
Teaches online: Yes
Online Teaching Experience: 0 Yrs
Teaches at student's home: No
Location: Police Line Rd to Annadale, Fingask Estate, Shimla, Himachal Pradesh 171003, India
Can Travel (upto): 5 KM
Medium of Instruction: Hindi,English,
Teaches Board: CBSE,

Prefered Location:
Kusha sharma
I am an engineering graduate expertise in subjects like english, maths, science. Can also help with technical engineering subjects and coding fundamentals and languages.
Teaches:
| Language Foreign | English Speaking | Beginner to Expert | |
| --- | --- | --- | --- |
| Academic | All Subjects Upto 8th | Beginner to Intermediate | |
Experience:
Education:
Chandigarh university, Bachelor of engineering, (Aug 2017 to May 2021)
Fee details:
INR (500 to 1000)/Hour
These mentioned rates are per hour. The rates can be discussed and finalized based on subject and number of hours.
Available Time Slots: