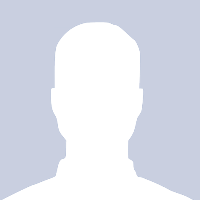 10 Years of Experience
Male, 39 Years

Member Since: May, 2014
Last Login: 21 Jan, 2022
Teaches online: Yes
Online Teaching Experience: 5 Yrs
Teaches at student's home: Yes
Teaches at tutors's place: No
Location: Mumbai - Pune Expressway, Yamuna Kunj, Sector-10, New Panvel East, Panvel, Navi Mumbai, Maharashtra, India
Can Travel (upto): 5 KM
Medium of Instruction: English,
Teaches Board: CBSE,ICSE,IB Board,IGCSE,

Prefered Location:
Expert Maths & Physics Tutor
I have done MSc from DU & University of Glasgow, UK. I am teaching student from India, USA, Itly and France. I have taught IB, IGCSE, GCSE, CBSE and french board students. I love doing math & science since school days. My students have scored more than 95% in board exam. My students have selected in competitive exams like JEE & NEET.
Teaches:
Experience:
Mera Home Tutor, Math Teacher, (Jan 2008 to Feb 2021)
Education:
University of Glasgow, MSc, (Jan 2008 to Nov 2010)
Fee details:
INR (500 to 800)/Hour
Available Time Slots: