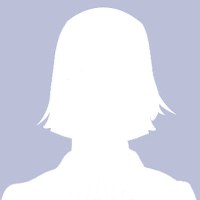 15 Years of Experience
Female, 41 Years

Member Since: Oct, 2021
Last Login: 03 Nov, 2022
Teaches online: Yes
Online Teaching Experience: 2 Yrs
Teaches at student's home: No
Teaches at tutors's place: Yes
Location: Logix Blossom County, Sector 137, Noida, Uttar Pradesh 201305, India
Can Travel (upto): 5 KM
Medium of Instruction: Hindi,English,
Teaches Board: CBSE,ICSE,UP Board,IB Board,MSBSHSE,IGCSE,

Prefered Location:
English Language Trainer
I can help you become a confident speaker and a bestseller author at a young age through my unique module of SSPP (Stories, Songs, Poems and Plays ) Have helped thousands of students in 15 years of my teaching career in cracking job interviews and scoring good marks in exams. Can teach students from KG to PG. ( All subjects upto class 5 and English language and literature upto PG. I can teach students and help them score good marks in their exams. My lessons incorporate stories and songs and the students learn in a fun way without taking the burden of studies.
Teaches:
Experience:
Amity, Asst. Professor, (Sep 2017 to Sep 2021)
Education:
ICFAI University Jharkhand Ranchi , Ph.D., (Jun 2015 to Jan 2021)
Fee details:
INR (400 to 1000)/Hour
Depends on the classes and amount of effort required to bring positive changes in the child
Available Time Slots: