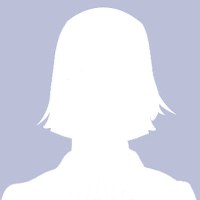 0 Years of Experience
Female, 25 Years

Member Since: Jan, 2022
Last Login: 01 Jan, 2022
Teaches online: No
Online Teaching Experience: Yrs
Teaches at student's home: No
Teaches at tutors's place: Yes
Location: Mumbai, Maharashtra, India
Can Travel (upto): 5 KM
Medium of Instruction:
Teaches Board:

Prefered Location:
I try to help students relate to theory with how things are carried out in real life.
Currently I am a CA Final student. I have completed my B.Com from University of Mumbai with 'A' grade. I have more than 3 years experience in accounting and direct taxation with a CA firm.
Teaches:
Experience:
N K Kalra and Associates, Article Assistant, (Mar 2017 to Jul 2020)
Education:
University of Mumbai, Bachelor's of Commerce, (Jun 2015 to Jul 2018)
Fee details:
INR (4000 to 6000)/Month
Available Time Slots: