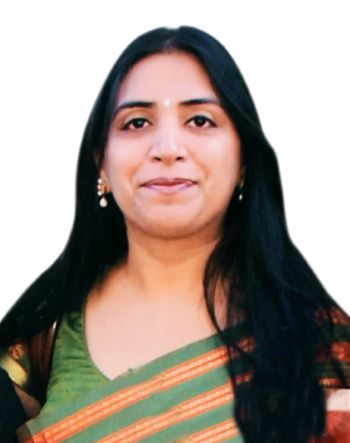 26 Years of Experience
Female, 51 Years

Member Since: Mar, 2022
Last Login: 22 Mar, 2022
Teaches online: Yes
Online Teaching Experience: 3 Yrs
Teaches at student's home: No
Teaches at tutors's place: Yes
Location: 43 Portstewart Crescent, Brampton, ON L6X 0R6, Canada
Can Travel (upto): 2 KM
Medium of Instruction: English,
Teaches Board: CBSE,ICSE,UP Board,IB Board,MSBSHSE,IGCSE,

Prefered Location:
Mathematics Teacher
Having been in the education industry for 26+ years, my experience had ranged from teaching, editing, developing content and curriculum for audiences and students in India, Germany, and US/Canada. For long-term goals, I hope to immerse myself into the international education circuit, making it easier for students to not only understand but also apply mathematical knowledge with ease. Since I've worked with students from a variety of backgrounds, I hope to continue educating students internationally, through online mediums and digital content. Currently looking to expand my teaching portfolio by working with students in groups and individually, on a freelance basis.
Teaches:
Experience:
Rulmini Devi Public School , Pitam Pura , TGT (Mathematics), (Aug 1995 to Mar 2005)
Springdales School , Dhaula Kuan , TGT Maths , (Apr 2005 to Nov 2021)
Education:
Kurukshtra University , BED , (Jul 1995 to May 1996)
SGTB , Khalsa College , New Delhi , BSc (Computer Science ) with Maths and Physics , (Jul 1990 to May 1993)
Fee details:
INR (1000 to 1500)/Hour
Depends on grade and board
Available Time Slots: