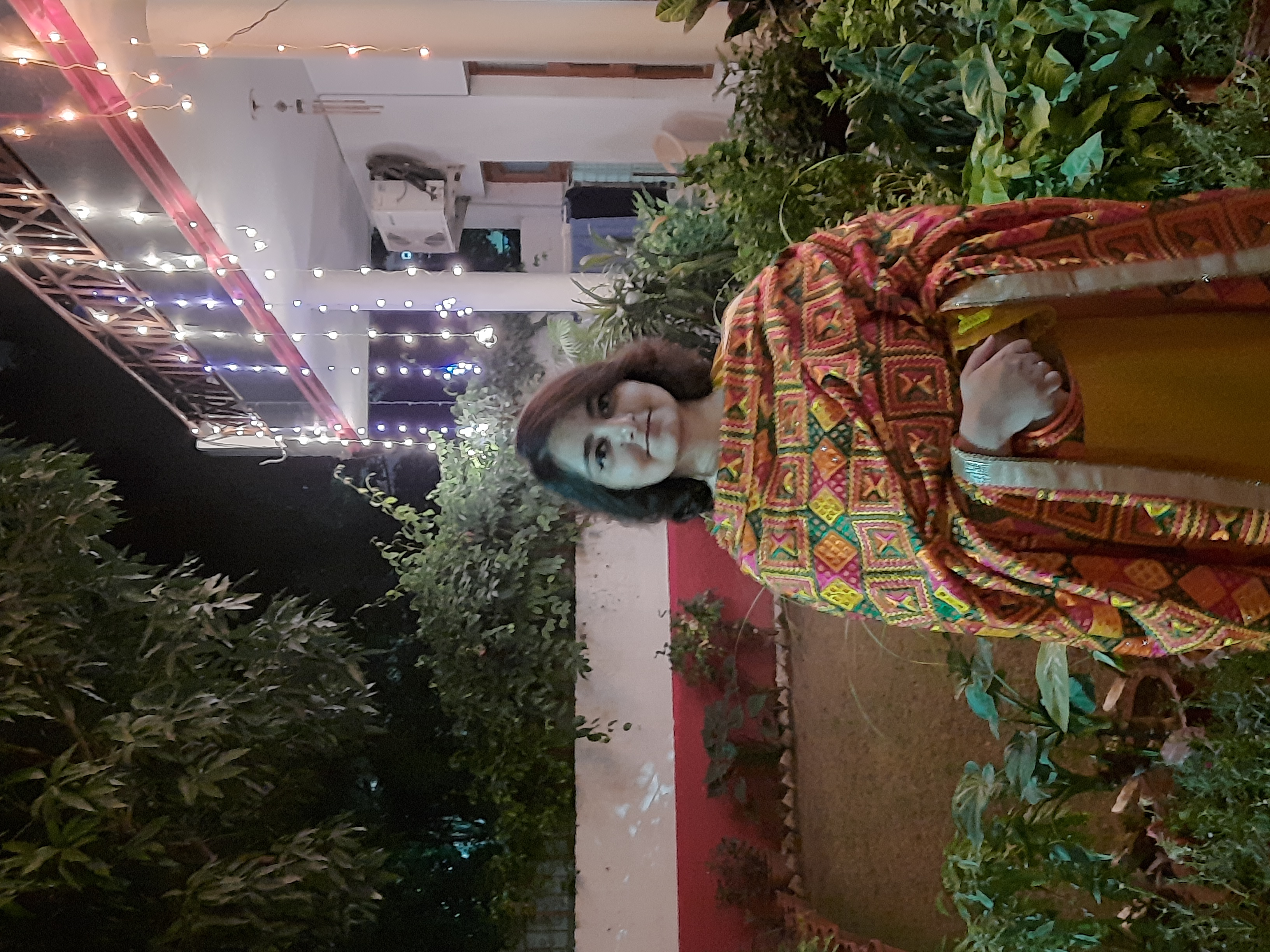 5 Years of Experience
Female, 27 Years

Member Since: Mar, 2022
Last Login: 29 Jun, 2022
Teaches online: Yes
Online Teaching Experience: 2 Yrs
Teaches at student's home: Yes
Teaches at tutors's place: No
Location: Sector 6 Dwarka, Dwarka, New Delhi, Delhi, India
Can Travel (upto): 15 KM
Medium of Instruction: English,
Teaches Board: CBSE,

Prefered Location:
Tutor
I have a MA in Ancient Indian History degree from Jawaharlal Nehru University and BA History (Hons.) from University of Delhi. I have taught classes 10th to 12th CBSE in subjects SST, History and Geography. I can teach classes CBSE 6th to 12th subjects like SST.I am fluent in English and can teach English as well. I can teach BA History subject as well. I teach Offline and Online both.
Teaches:
Experience:
Dynamic Tutors, Delhi, Private Home Tutor, (May 2021 to May 2022)
Shiksha Rise Home Tuitions, Private Home Tutor, (Nov 2021 to Mar 2022)
National Museum, New Delhi, Yuva Saathi Guide, (Dec 2015 to Sep 2017)
Try My Tutor, Delhi, Private Home Tutor, (Aug 2018 to Jun 2019)
Education:
Delhi Public School, Jodhpur, CBSE Board, (Mar 2012 to Apr 2013)
Jawaharlal Nehru University, MA ANCM, (Sep 2016 to Jul 2018)
Gargi College, University of Delhi, Delhi, BA History (Hons.), (Aug 2013 to Jul 2016)
Fee details:
INR (400 to 1000)/Hour
Online: Classes 10th CBSE- SST: Rs.400- Rs.500 /hour. Classes 11th-12th- History and Geography Rs. 550- 700/hour. Travel charges: Rs 100/
Available Time Slots: